Quality Policy
We control the quality of finished products and products during production phases. This implies all phases starting with the method, followed by the sampling, the testing, then the calibration, qualification of instruments and regular internal audits
Medicines you can depend on
Domina Pharmaceuticals applies the policy of self development for its products with the motto "Best medical care at most Economical price".
Reasonable product's price offers advantages for everybody. We have extensive experience producing high quality generic drugs.
Domina Pharmaceuticals produces high quality pharmaceutical products according to international standards which are recognized by regional and international health authorities.
It is committed to offer pharmaceutical products according to GMP (which holder it).
Domina Pharmaceuticals insets on the highest level of product quality and applies the highest standards to everything from raw materials to packaging and finished product. After all, the safety of patients is at stake.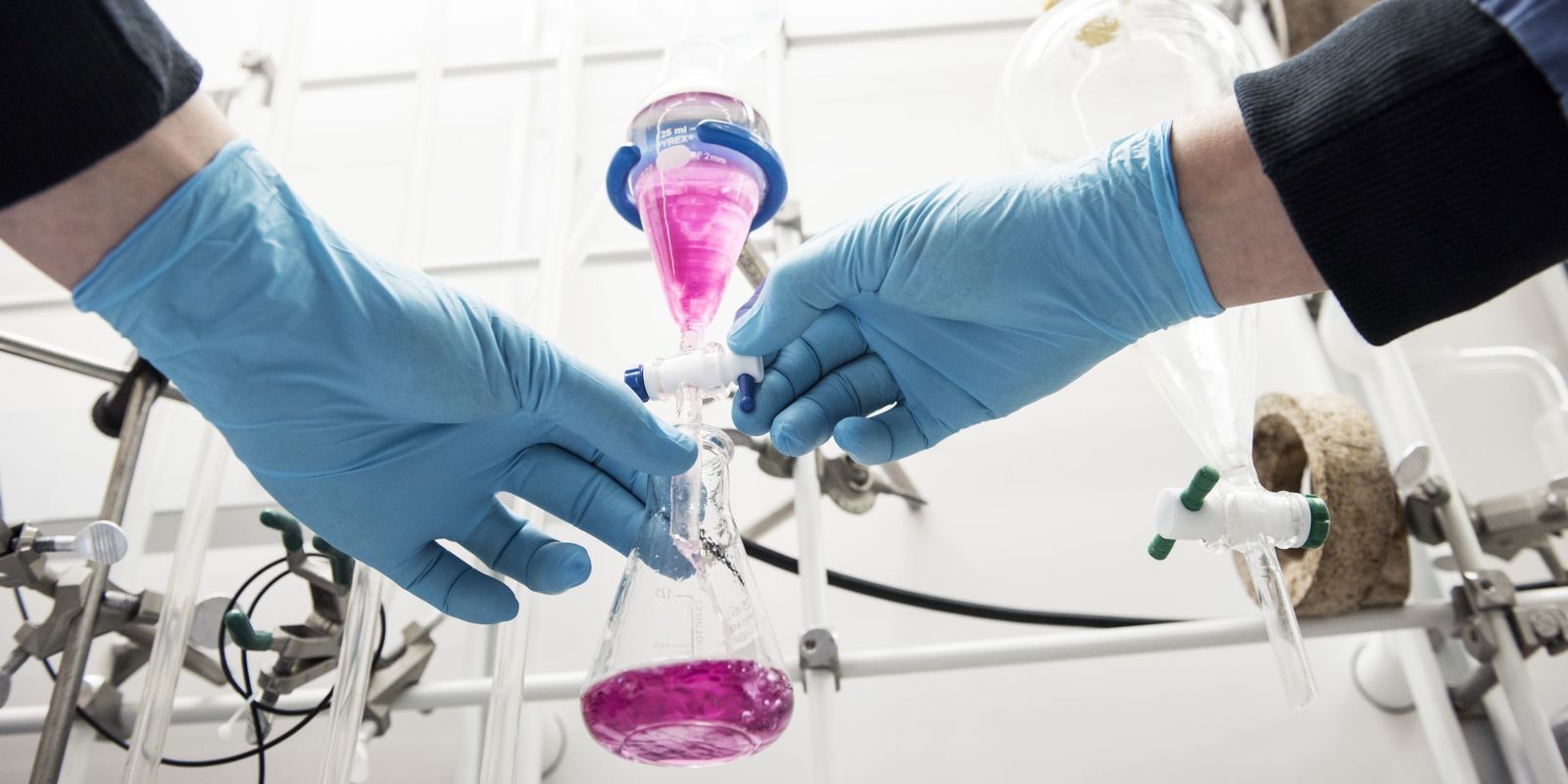 In the commitment to provide the highest quality of products, we put the greatest emphasis on:
Upgrading of our GMP according to national requirements
On-the-job GMP training.
Specification on every stage of production.
Qualification of suppliers.
Audits (internal and external)
Qualification of equipment in production and laboratories.
Validation of processes in production and laboratories.
Regular calibration of equipments.
Quick response to complaints.
Because of Domina's high-quality achievements, doctors, pharmacists and patients welcome its products for their high confidence.
Our high standards and our continuing growth drive us to keep our production facilities at top conditions.
Constant inspections ensure high quality
Quality is something that we strive for everyday.
Before our medicines reach the pharmacies, they undergo numerous inspections. About 10% of our workforce is directly involved in quality control or assurance. All materials and production phases are subject to specific inspections at each stage of production.
During manufacture, we carry out regular checks of all factors that can affect quality and efficacy. Sophisticated air conditioning and filtration systems in all production areas so that reduce the risk of micro-organisms contamination of ingredients.
To test the shelf life and stability of our products, we store them in both dry and humid conditions and then analyze them at regular intervals. Our findings form the basis for specifying product shelf life.
The storage and distribution of pharmaceutical products need to be handled with great care. Raw materials awaiting processing and finished products awaiting dispatch are stored in modern, climatized storage areas.
Only products that successfully comply with the applicable standards, pharmacopoeia regulations and the requirements of the approval authorities are released for sale.

Because of the application of all these resources and the consistency of our quality assurance, doctors, pharmacists and patients can rely on the safety of Domina Pharmaceutical products.